Click here for the latest College Football Chat on the Village Idiots Blog!
It was about time that the prestigious Notre Dame Campus played host to a Village Idiots Tailgating event! Thankfully the Gormpah brought the V.I. flavor to the hallowed grounds and watched Notre Dame continue their climb back into the BCS rankings with a win over North Carolina 45-26. Speaking of UNC, the warm temperatures of Chapel Hill might be just what the V.I. needs to add as a late season stop on the '07 Tour, so all you Tarheels fans stay tuned!
Check out what we have in store on the Tailgating Tour this season!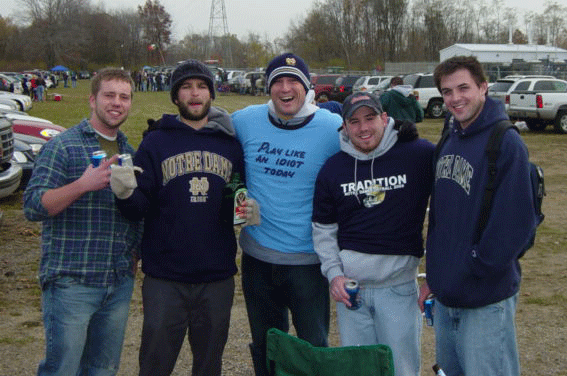 You can send questions and requests about Tailgating and all of the Village Idiots Events to...
Events@VillageIdiotSports.com